Golf Vacations to Pebble Beach, CA
Let's Create Your Custom Package - It's Easy!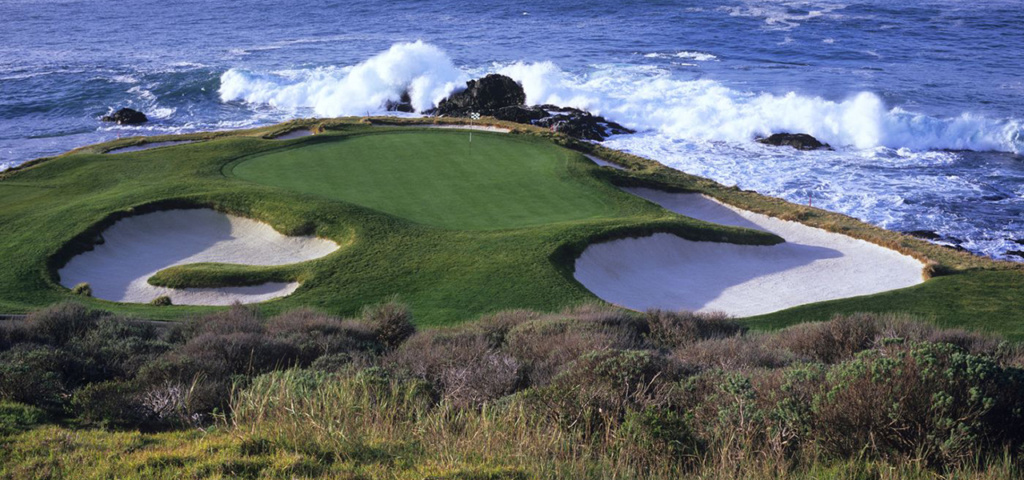 Pebble Beach Package Deal(s)
Pebble Beach®, Spyglass Hill™, Links at Spanish Bay™ from $1,093 per person, per day! It's a once in a lifetime opportunity to play the #1 golf course in the world, along with world famous Spyglass Hills™, and Links at Spanish Bay™ while relaxing in luxury at The Inn at Spanish Bay™!
Pebble Beach Golf Courses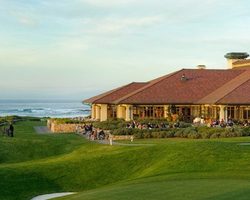 The Inn at Spanish Bay welcomes you with contemporary elegance and exemplary service. Nestled among...
Since 1919, The Lodge at Pebble Beach has been a legendary California haven for discerning clientele...
PEBBLE BEACH®. Those two words conjure up images of beautiful golf holes along the rugged Pacific coast; of Jack Nicklaus, Arnold Palmer, Tom Watson, Tiger Woods and other notable golfers battling the elements, the challenges of the course, and each other to win on one of golf's most famous stages.
Is there any golfer in the world who hasn't heard of Pebble Beach? Probably not.
Is there a golfer whose "bucket list" doesn't include playing a round on Pebble Beach Golf Links™? We doubt it.
Seaside Golf Vacations can provide you with the experience of playing golf at Pebble Beach Resorts, whose famous courses include Pebble Beach Golf Links, Spyglass Hill® Golf Course, The Links at Spanish Bay™, and Del Monte™ Golf Course.
Want to add golf and nights of lodging in the Monterey area? We can help you with that, too! Click HERE to jump to the "Add-on Package" at the bottom of this page for a sample of what we can arrange.
Plan your next Trip Today!