SEA ISLAND GEORGIA GOLF PACKAGES

Let's Create Your Custom Package - It's Easy!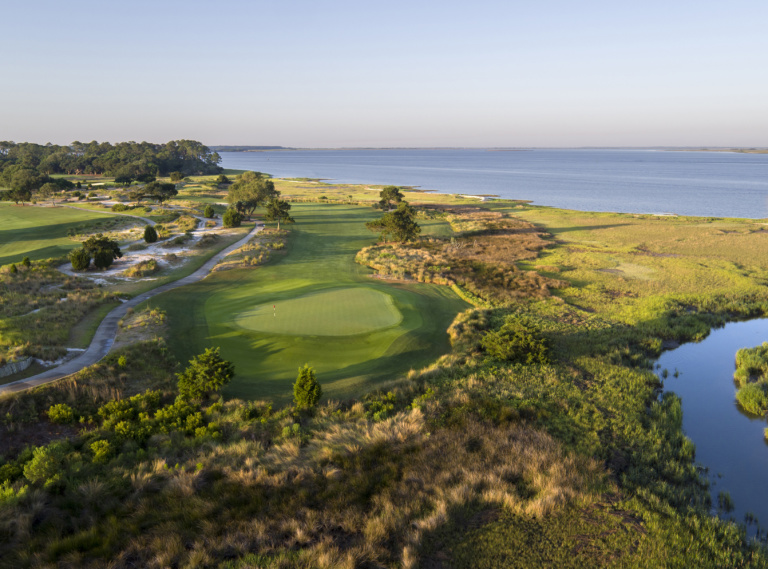 SEA ISLAND RESORT GOLF PACKAGES
THE RESORT:
Sea Island Resort is one of the premier golf resorts in North America. The Forbes Five-Star coastal Georgia resort is home to about a dozen PGA Tour© professionals including Davis Love III,  Matt Kuchar, and Zach Johnson. It's also the site of the PGA Tour's RSM Classic hosted by Davis Love III. It has three 18-hole golf courses, a wide selection of luxury accommodations and dining options, a state-of-the-art golf performance center, and many non-golfing activities that will appeal to golfers and non-golfers alike. Sea Island Resort was recently ranked number 3 in the Luxury Category on Golf Magazine's List of the Top 100 Golf Resorts in North America, behind only Pebble Beach Resorts®, and The American Club®.
Seaside Golf Vacations is proud to offer this stellar resort to our clients for an unforgettable golf trip. Contact us for a quote!
GOLF COURSES:
Seaside Course: Tom Fazio took nine holes from the Seaside Course, a 1929 classic by famous golf course architects Harry S. Colt and Charles Alison and combined them with nine holes from the Marshland Course designed in 1974 by Joe Lee to create the modern Seaside Course in 1999. The result is a course that is perennially ranked among the best in the U.S. (#22 in The Top 100 Courses You Can Play in the U.S. by Golf Magazine, and #33 on Golf Digest's list). Golf great Bobby Jones described the original nine from the Seaside Course as among the best nine holes he ever played. According to Davis Love III, Fazio transformed two nines from "18 holes that didn't match into 18 matchless holes."
Seaside is an ocean side links-style course that displays its beautiful natural setting of sweeping dunes mixed with native grasses and wildflowers. The wind creates a different golf experience daily. Along with the Plantation Course, it is the home of the PGA TOUR's RSM Classic, a FedEx cup event hosted by Sea Island touring professional Davis Love III.
Retreat Course: Sea Island Touring Professional Davis Love III and his brother Mark redesigned Retreat in 2001. Carefully blending players' preferences (including their own) from the earlier design, as well as devoting a lot of close personal attention, the brothers created an original design that is very playable and interesting for golfers of all skill levels. The course is defined by pine trees and bunkers but allows players to swing freely for the target.
Plantation Course: Inspired by the traditional profile of Walter Travis' 1928 original nine-hole course, the Plantation Course was recently redesigned by Davis and Mark Love of Love Golf Design. You'll find many of the features in the original design along with phenomenal views of the ocean. It's a course you'll want to play again and again.
LODGING:
Sea Island Resort has a wide range of luxury lodging options including rooms, suites, condos, cottages, and homes. Most are recognized as Forbes Five-Star Accommodations.
The Cloister is at the center of all the action. It is pleasant, welcoming, and most of all, comfortable. Choose the Main Building and Wings, Ocean Residences, or the Beach Club. No matter where you are, rooms are finely detailed, spacious, and warm.
The Lodge feels more like an intimate hideaway than a Forbes Five-Star hotel. Lucky for you, it's both. Rich wood. Exposed beams. Marble baths. And all the standard amenities. But nothing about The Lodge is standard.
Cottage & Home Rentals are a treasured Sea Island tradition. Families big and small. Friends far and wide. This beautiful place is all yours. And so is all of this space. After your round or a day at the beach, you come back and enjoy…each other.
The Inn is a casual place with a comfortable pace, close to all that St. Simons Island has to offer. You'll enjoy the fresh, beach-like feel of The Inn. Bright, airy rooms have plenty of room to unwind. Where you'll always find a friendly face and a helping hand.
Broadfield is the ultimate southern sporting club. There's a peaceful charm you feel when you're at Broadfield. Where you're greeted by a welcoming porch and a few friendly pups. Where you're hunting one minute, and savoring a low country boil the next. You're surrounded by natural elements, even when you're inside.
Please contact Seaside Golf Vacations to get a quote for lodging that meets your specific requirements.
ACTIVITIES:
Sea Island Resort offers a wide range of activities to keep you busy when you're not on the course including: Biking, Boating, Bowling, Children's Activities, Falconry, Fishing, Fitness Center, Nature Activities, History Programs, Horseback Riding, Hunting & Shooting, Beach Club, Salon, Shopping, Spa, Tennis, and Water Sports.
CREATE YOUR SEA ISLAND RESORT EXPERIENCE
Contact us to create your customized Sea Island Resort golf package. 

SEASIDE GOLF VACATIONS

Phone:
843-281-9347
E-MAIL: INFO@SEASIDEGOLF.COM